---
---
Artisan
Breads | Baking | Pickles | Preserves
No Additives or Preservatives.  Handmade in Small Batches.
Loaded with Love.
The following items are available for pick up/order.
Please contact me to arrange a time for pick up.
Bonnie Surette|suretteb@gmail.com|519.575.9133 |153 Park St|Waterloo ON
Pickles, Preserves and Salsa!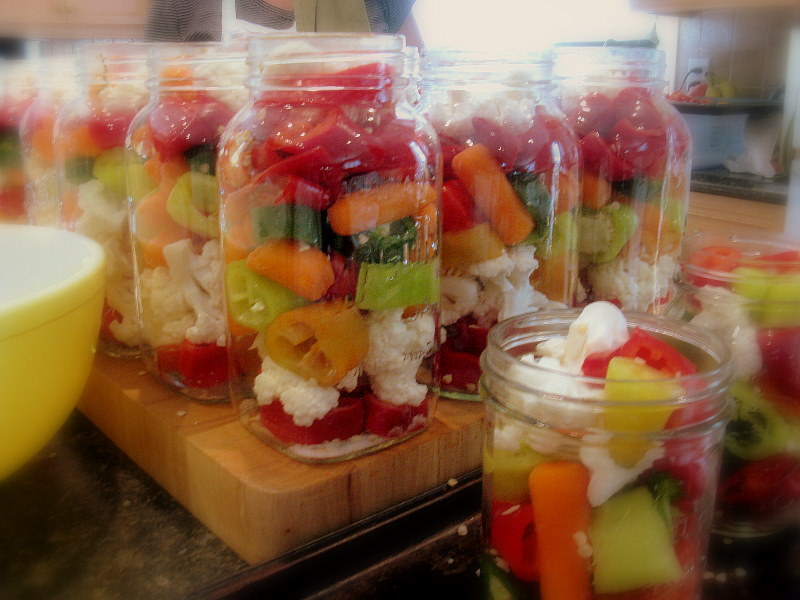 All pickles and preserves are made with local ingredients wherever possible.  Some are available in limited quantities–so don't wait too long if you want them!

Garlic Dills $9/quart jar 
Our famous family recipe–these pickles are coveted everywhere they've been!  Made of course with local cukes, garlic and dill.   Caution:  You may find your family members fighting for the last few pickles in the jar!
Spicy Garlic Dills:  same as above, but with a HOT chili added in!
Dilly Beans or Dilly Carrots $6/pint jar
Pickled Hot Peppers, $9/quart jar
Local hot banana peppers, habaneros, cauliflower and carrots pickled to perfection!
Bread and Butter Pickles $6/pint jar SOLD OUT! ( I know, already?–they were crazy popular, I'll do better next time…)
Just like your Grandma used to make, sweet, tangy and delicious.

Asparagus  or Cauliflower Bread and Butter $6/pint jar
Sweet, tangy, delicious…like B&B pickles–except asparagus or cauliflower not cucumber
Pickled Beets $6/pint jar
just like you remember them…sweet and delicious, a must for your holiday table!
Spicy Salsa! $8/pint jar, $5 half pint jar
We couldn't cram more locally grown goodness into this salsa if we tried!
Tomatoes, peppers, hot peppers, garlic and onions
Chipotle Salsa! $8/pint jar, $5 half pint jar
Smokey chipotle jalepenos make this salsa my favourite to use in recipes!  Of course local tomatoes peppers and onions are used too!
Peach Salsa $8/pint jar, $5 half pint jar
Fresh Niagara Peaches combined with local peppers and onions-tangy, sweet, spicy, delicious!
Salsa Verde!  $8/pint, $5 half pint
Made with my very own homegrown tomatillos, this traditional Mexican salsa is tangy and so very good!
Sweet Relish $5/half pint jar SOLD OUT!
It's the only relish Madeleine will eat (…and me too if I'm honest!)  Local cucumbers, peppers, onions–what a great way to top a burger or dog…
Sweet Onion Relish $6/pint
Sweet onions, roasted red peppers and cabbage…  Sweet, tangy, delicious on a sandwich or burger!
Golden Hot Pepper Jelly  $7  half pint jar SOLD OUT. (already–boo.)
Best pepper jelly ever!! (and I've tried LOTS

  Made with local, onions, jalapenos and habaneros–spicy, sweet, delicious!  (makes a great appetizer topping for cream cheese, or baked brie!)
Blueberry Maple Pecan Conserve $7/half pint jar
Local blueberries and maple syrup are a delight in this dessert spread.  Use over French toast/pancakes, or ice cream, in turnovers or tarts, with fresh biscuits and cream–you name it.  This is such a treat!
 NEW!! Plum Chutney $7/half pint jar
Fresh Ontario plums, ginger, raisins, spices–this recipe is dated to the 18th century!  Very flavourful!
NEW!! Peach Butter $7/half pint jar
Ontario peaches and a hint of spice slowly simmered into a spreadable butter.  It's like summer in your mouth!
Jam $7/half pint jar



Handmade with local fruits and lots of love–just like your Grandma used to make it!
Strawberry
Smooth Strawberry
Strawberry Rhubarb
Strawberry Vanilla
Blueberry
Mulberry
Orange Rhubarb
Black Currant
Lemon Honey Jelly
Raspberry Rhubarb
Apple Maple Spice
Wild Black Raspberry

Breads and Baked Goods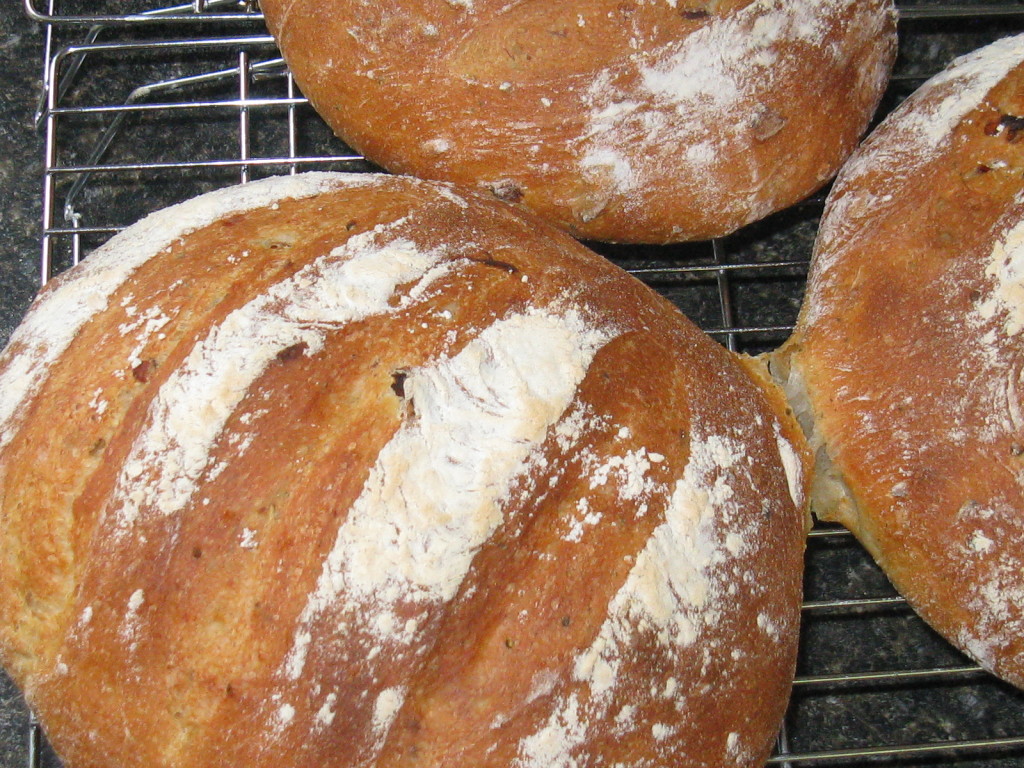 Artisan breads, made by hand and baked to perfection.  Local ingredients are used wherever possible.  Unless ordered fresh, breads are baked, cooled and then immediately frozen to ensure that they are FRESH for you!  All you need to do is thaw and reheat at 400 degrees for
5-10 minutes for the perfect tender on the inside, crispy on the outside loaf!
$5/loaf (available January)
Artisan Flax
Artisan Caramelized Onion
Artisan White
Artisan Roasted Red Pepper and Feta
Grandma's White Bread
Breakfast Pitas $12/dozen (available January)
4″ pitas crammed full of flax, sunflower seeds, pumpkin seeds, raisins, currants and cinnamon…so good for you!  They are frozen, you just pop them in the toaster for breakfast and top with a little butter or honey!
Assorted Cookies  $25 for 5 dozen assorted cookies
Availability will vary….shortbread, butter squares, chocolate oatmeal drops, pecan fudge, coconut oatmeal, peanut butter oatmeal, oat and raisin bars etc…
Available by order: (available January)
Bran and Date Muffins ($8/half dozen)
Banana Flax Muffins ($8/half dozen)
Lemon Poppyseed Scones ($6/half dozen)
Cinnamon Raisin Scones ($6/half dozen)
Fruit Pie -Apple, Rhubarb, mixed fruit etc…($14/pie)
Have a request?  Please let me know, I am happy to accommodate special orders anytime
Bonnie Surette|suretteb@gmail.com|519.575.9133 |153 Park St|Waterloo ON